PROVIDERS OF QUALITY INSULATION FOR DOMESTIC, COMMERCIAL AND INDUSTRIAL PROPERTIES
SGI Installers Ltd provide a wide range of insulation products and services including acoustic and thermal insulation. Our team of expert installers will supply and fit specified insulation products to suit any of your requirements, anywhere in the U.K.
Our Services
We provide and install:
Pipework Insulation

Ductwork Insulation

Thermal Loft Insulation
Internal and External Wall Insulation

Acoustic Insulation

Fire Protection

Trace Heating
       All ducting and pipework insulation can be covered in a range of finishes to suit your needs, including specialist products such as Isogentec.
The use of quality insulation will improve the energy efficiency of the building, new or old, whilst providing fire protection and protecting against noise pollution.
SGI Installers use only the very best materials, installing manufactured products such as Rockwool and Kingspan which are celebrated throughout the industry. Our fantastic working relationship with our suppliers allows us to provide you with the best possible insulation at a very reasonable rate, meaning any insulation installed by SGI Installers will be of the highest quality and it won't break the bank improving the energy efficiency of your premises.
Thermal Insulation Solutions for Your Business
SGI Installers Ltd specialise in providing insulation products and services for commercial purposes. Currently we work alongside several large construction companies located throughout the U.K, providing new or refurbished office buildings and apartment complexes with high quality insulation which, as well as reducing running costs and carbon emissions, improves fire protection and reduces noise pollution.
For added peace of mind we can also install trace heating throughout your premises which can significantly reduce the risk of burst pipes during the cold winter months.
Should you require a more energy efficient premises we would be happy to advise you on the best possible solution to ensure you conform to all current regulations, and reduce heat loss, whilst driving down your running costs. Follow this link to contact us for a free quote today.
Energy Saving Insulation Saves Money Too
SGI Installers Ltd offer a comprehensive range of insulation services all across the U.K that are both ecological and economical. It has been estimated that up to 1/3 of all heat escapes through the walls in your average property and 1/4 of all heat through the roof. Having the right insulation can save you hundreds of pounds per year on your fuel bills. For additional information on our range of services and how they can save you money please visit either our Home Insulation or Industrial Thermal Solutions page, depending on your requirements, to find out more.
Safety
At SGI Installers Ltd the safety of our employees is paramount.
Their well being is of the utmost importance to us and we endeavour to minimise risks at all times.
All of our staff are approved and work to CSCS standards.
For more information please visit http://www.cscs.uk.com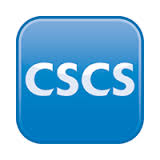 Contact Us Today
Contact us on 0208 896 7543 for expert advice and competitive prices on thermal and acoustic insulation.
Or you can email us using the links on the Contact Us page on this website and we'll get straight back to you.
SGI Installers Ltd are the No 1 experts when it comes to installing insulation for all types of heating and ventilation in the U.K.